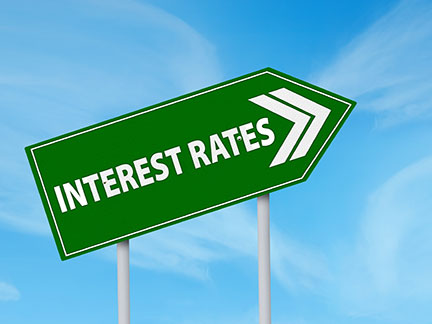 April 11, 2017 7:32 pm
Two top economists recently came to the same conclusion about what it would take to cool off Toronto's blazing housing market.
It wasn't imposing a foreign-buyer tax, as some observers have called for. Nor was it a Vancouver-style vacant-home tax, the likes of which Toronto Mayor John Tory is reportedly mulling, or increasing supply.
No, both National Bank Chief Economist Stefane Marion and BMO Senior Economist Robert Kavcic suggest higher interest rates can take the steam out of Toronto home prices, which have rapidly appreciated to the point where a detached home in the city cost $1,561,780 on average in March, according to the Toronto Real Estate Board (TREB).
"It was [Bank of Canada] rates hikes that ultimately broke the late-80s run, and (fully understanding rate hikes are not local) a 4% 5-year fixed rate would quickly do to Toronto prices what an array of other cute policy tweaks haven't/won't be able to do," writes Kavcic in a note sent to clients this week.
Kavcic's comments were in response to a question previous BMO analysis of Toronto home prices — which showed price gains in the city were nearing late-'80s heights — had spurred: "What stopped the 1980s run, and will that happen now?"
The economist says that this time around, Toronto home prices "really began to take off" following the central bank's second consecutive cut to the key interest rate, which influences mortgage rates. After trimming the rate by 25 basis points to 0.75 per cent in January 2015, the Bank of Canada acted again in July of the same year, setting the rate at a historically low 0.5 per cent.
"As we argued then, that came just as economic fundamentals in TO were actually accelerating (lower oil prices, weaker CAD, job growth and population growth, etc) setting up a run in home prices — but it has clearly gone beyond those fundamentals alone," Kavcic adds. "The [Bank of Canada]'s message that we can all but forget about rate hikes for the foreseeable future has supported speculative activity."
National Bank's Marion agrees the market has left fundamentals in the dust. "Even if Canada continues to enjoy some of the best demographics in the OECD, home price inflation appears to be running ahead of fundamentals," he says in commentary also published this week.
It's not just a Toronto problem, Marion suggests. National Bank estimates there is double-digit price growth in more than half of Canada's regional housing markets, not unlike conditions recorded in the US when the market peaked in 2005.
"When 55% of the market is on fire, the use of interest rates to cool things down is justifiable. The Bank of Canada must change its narrative and abandon its easing bias as soon as this week," Marion says.