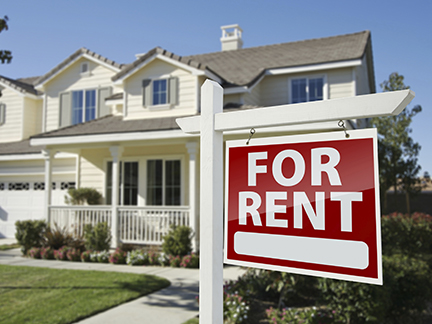 March 10, 2017 5:52 pm
Navigating the rental market can be a daunting task.
The Canadian Mortgage and Housing Corp. recently reported a 3.4-per-cent vacancy rate for rental properties across the country. Meanwhile, in Toronto, prices increased 11.7 per cent in 2016, according to data collected by Urbanation.
Clearly, rental properties are in high demand. And rentals are now receiving multiple offers, often going to the tenant who bids highest and for above the asking price.
So there can be advantages to using a real-estate professional to find a rental. But not all brokers and salespeople handle rentals. As well, the representative would typically show you rentals that are listed on Realtor.ca; landlords are less likely to pay a commission if your agent approaches them through a listing on Kijiji or Craigslist — so you need to discuss and decide on how the real-estate rep would be paid.
Also, you likely won't find lower-priced rental options on Realtor.ca, so be sure that the available options fit your budget.
With that in mind, there are still advantages to working with a real-estate professional. For starters, a renter who works with a registered real-estate professional is entitled to the same protections as a homebuyer or seller.
Agents can offer a wealth of knowledge and experience from working in the real-estate sector. Real-estate professionals must also treat you and everyone you engage with in the course of a trade with fairness, honesty and integrity. And working with a rep to find a rental property is similar to working with one when you're buying — a valuable experience if you plan to buy in the future.
 Before signing any agreement, be sure you and your sales representative have a clear written understanding about the services that will be provided and the amount of commission that is to be paid.
Fully discuss what you're looking for — would you prefer to live in a house or a condo? What is your monthly budget? Do you want a spacious kitchen? How many bedrooms do you need? Be thorough.
Your agent can then provide specific details on homes located in and around your desired neighbourhood. This could include whether a rental is located in a family-friendly area, what the nearby amenities are, as well as a detailed history of past issues with the property. If a building has a history of mould, cockroaches or other maintenance issues, you'll want to know about it. The representative will also arrange for you to see the units you may be interested in viewing.
What's more, working with a registered real-estate professional provides you with insurance that can protect your deposit for the rental.
Working with a real-estate representative can help save time, but also eliminate the added stress that may be spent on combing through online listings, booking viewings and travelling to different locations.