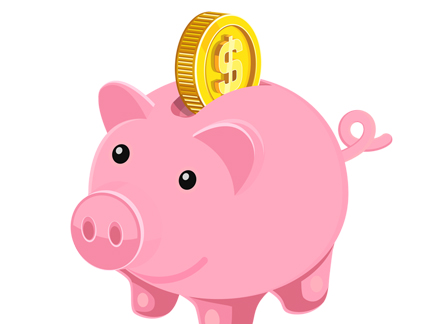 February 28, 2017 9:11 am
A Toronto-based mortgage agent has seen more parents taking equity out of their own homes lately to help their children achieve their otherwise elusive dreams of homeownership.
"I think it's increasing because, frankly, the price of real estate is just becoming virtually impossible for first-time buyers to tap into the market," says Elan Weintraub, a director and mortgage agent with the brokerage Mortgage Outlet.
Last month, detached homes in the Greater Toronto Area sold for an average of $1,068,670 and condos went for $442,598, according to the Toronto Real Estate Board. Those are year-over-year increases of 26.3 per cent and 14.5 per cent, respectively.
Weintraub gives a hypothetical example that illustrates the way he's seen some parents give their kids a leg up in an exhorbitantly expensive market.
He describes a 50-year-old with $100,000 left to pay off towards their mortgage on a house valued at $1 million.
Someone in this position could refinance that mortgage, take on $200,000 more in debt by tapping into their home equity and pass that money along to one of their children for a 20-per-cent downpayment on another home.
"It's actually a little bit strategic, because if you don't put 20 per cent down… there's a lot of CMHC (Canada Mortgage and Housing Corporation) or mortgage insurance fees," explains Weintraub.
Buyers who can't muster a 20-per-cent downpayment have to pay for mortgage insurance if they are borrowing from a big lending institution like a bank.
And CMHC, which backs about half of all insured mortgages in Canada, doesn't insure mortgages on homes valued at more than $1 million — the average price of a detached home in the GTA — underscoring the importance of a 20 per cent downpayment to dip into Toronto's housing market.
Toronto parents aren't the only ones making use of their equity to lend a helping hand to the next generation of homeowners, Weintraub notes. "It's happening everywhere," says the agent at Mortgage Outlet, which has offices in Toronto, Vaughan and Ottawa and is also licensed to operate in BC and Alberta.
This trend may be on the rise, but it's just one of the ways parents are helping out their kids in a competitive real estate market. More regularly, parents will let their kids live at home so they can save up for a downpayment.
"That's obviously much more common because reality is, not that many parents are in the fortunate position to take out a couple hundred thousand dollars and give it to their kids," says Weintraub, noting smaller $10,000-$20,000 gifts are more popular.
And parents are co-signing or guaranteeing mortgages as well. "If kids can't qualify for the big enough mortgage, the parents might co-sign. They might be shared owners of the property."