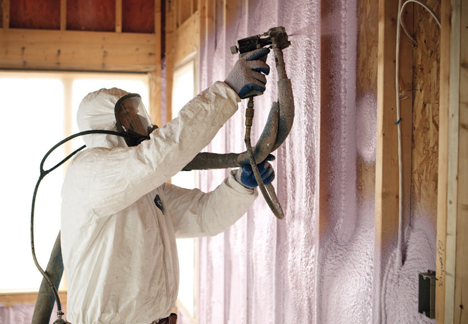 July 26, 2017 10:19 am
Spray foam insulations are a popular construction material, but as home renovation season ramps up some exterminators are warning that the puffy stuff lining your walls could be a speedway for hungry termites seeking out wood.
The foam insulations create a dense, sponge-like environment that can save energy and lower utility bills, but also allows creepy crawlers to tunnel their way towards wooden beams and frames that could be holding up your house.
Margaret Bryce is facing a $20,000 repair job after she had spray foam insulation installed around a wooden beam as well as under her house several years ago.
"It's incredible, isn't it?" she said, picking up a piece of termite-damaged wood that crumbled in her hand. The block, she said, was once a supporting beam.
"I had no idea that termites enjoyed the comfort of spray foam."
GTA termite infestations on the rise, expert says
It's nothing that professionals haven't seen before, according to Richard Murphy, who works with the pest-control company Aetna.
In fact, he believes termite infestations are on the rise in the GTA and that the increasing popularity of spray foam insulations could be partly to blame.
"Termites love to move through it, nest in it, and we see actually more damage done when spray foam is in place," he said, adding that the colonies "seem to be a little more aggressive" about chewing up a house when a "foam environment" is installed.
The spray-foam industry begs to differ.
Andrew Cole, who chairs the Canadian Urethane Foam Contractors Association, argues that termites are resourceful and dogged pests that can find a way through just about anything to feast on some nearby wood.
"They're attracted to anything they can eat and digest and foam isn't one of them, but if there is a termite infestation, the foam isn't going to help the problem," he said. "They will readily burrow through the spray polyurethane foam."
As for what concerned home owners with plans to spray can do, Murphy recommends avoiding installation of the foams at ground level.