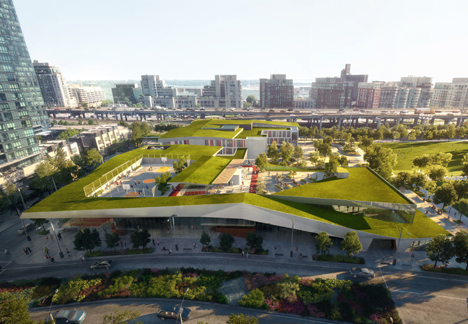 October 16, 2017 5:30 pm
Canoe Landing Community Recreation Centre
Canoe Landing Child Care Centre
Bishop Macdonell Catholic Elementary School, serving 550 children from kindergarten to grade eight
Jean Lumb Public School, serving 550 children from kindergarten to grade eight
Multi-functional event and market space facing the park, to be operated by a non-profit organization
This integrated multi-use facility will help ensure that families living in CityPlace and the surrounding high-density neighbourhoods will have access to the amenities and services necessary for a thriving, liveable, equitable community. For families in condos and apartments, the park is your back yard, and the community centre is your living room.
Through public meetings and working group meetings in 2015 and 2016, the facility was designed in close collaboration with the community in order to respond to the particular needs and desires in a vertical neighbourhood. For example, to make the best use of a compact site, many interior spaces like gyms will be shared between the schools and the community centres, and the rooftop will have space for activities including basketball, planting beds, and a running track. The school playground will be open to the public after hours, on weekends, and during the summer – effectively enlarging Canoe Landing Park.
For more details, please visit www.toronto.ca/canoelanding.