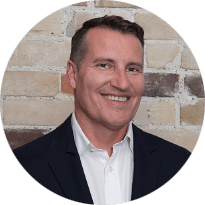 Let's Talk!
If you are selling, buying or leasing I am more than happy to meet up! We can talk about your needs and how I can help. Your first step is to call me and we can get the ball rolling!
My clients are talking and it's all good!
"Entering the Toronto market as a first-time home buyer was intimidating to say the least, but thankfully Stephen made everything as stress-free as possible. Steve did an exceptional job of staying within my budget and expectations, while offering his real estate expertise, teaching me a few things along the way. I look forward to having him back again when I decide to sell and will most certainly be calling him again for my next real estate purchase".
Stephen was an efficient and attentive realtor during the sale of my condo and purchase of my townhouse. He worked hard to get the best value for me in both transactions. His attention to detail when putting my unit on the market made a tremendous impact on the offers I received. I'd recommend Stephen to anyone buying or selling, he's the best out there!"
Daniela T.
Steve was instrumental in realizing my dream of owning my first home. At the onset, Steve listened to what I wanted and needed in terms of my ideal home. He was able to immediately identify a potential property. He was honest, provided me with very helpful advice and guided me and continues to guide me throughout the whole process. He is also a fierce negotiator that became very handy when it was time for us to clinch the deal!
Arthur
As a first-time condo buyer, Stephen's welcoming, patient, and professional attitude made the whole process less daunting. As soon as you speak with him, it is clear that he is very knowledgable about the industry and he uses that experience to find the best for his clients. Highly recommend him!
Amanda Lee
We couldn't be happier with our new home and with our experience with Stephen at Property.ca. From the very beginning Stephen was extremely supportive helping us through the bidding process by providing advice and detailed comparable for pricing. Even up to and after closing Stephen was always there for us at the drop of a dime to answer any questions, show us the house and even made some great recommendations on tradesmen and contractors who helped us get everything perfect for our move-in.
Stephen made the whole process easy and made us feel that he was in our corner supporting our best interests the whole time.
Jay & Kelly
Stephen was amazing to work with. When the perfect place popped up, he was quick get the paperwork in order, and put in the successful offer. Through the entire process (viewing, offers, home visits and after the close date, he was there to answer all my questions and had great advice. He is very communicative and knowledgeable. He responds quickly to emails/phone calls, and is always there to answer questions, and offer suggestions.
He is super friendly, and made all our visits enjoyable. He is a great agent to work with and would strongly recommend him.
Thank you again!
Hilary Dennis

We have just recently moved to Toronto and had much difficulty to find a place to live. That all has changed when we met Stephen. In a short period of time he showed us several places we liked – understood our needs perfectly and with his professionalism he secured our favourite location. Ever so happy that with his help our stay in Toronto starts on a good note. Highly recommend him.
Nick and Beatrix

Stephen Pryce was a pleasure to work with. His charming, calm and patient attitude were some of the qualities that made us feel very comfortable to hire him as our realtor. He managed our condo sale remotely in such a smooth and professional manner, that we could blindly trust him to take care of all the nitty-gritties of the sale without even once making a trip from the US to Canada, he took care of it all! We'd totally work with Stephen again and would highly recommend him for any of your future real estate purchases or sales.
P. Arora
Stephen is knowledgeable, friendly, and took a lot of the stress out of our first home purchase. I'd recommend him to anyone buying or selling a home." Thanks again for the bubbly. Veuve Clicquot is my favorite and made unpacking the rest of the boxes less painful J. Regards,
Matt
Stephen, you spared no effort to support making our home purchase a reality. You are indeed a knowledgeable, helpful and a friendly guy. Best regards.
Dianne Stoch
Stephen Pryce is a professional and knowledgeable real estate agent. I made use of his services in the summer of 2017 to search for, and acquire, a 1-year lease on a 1-bedroom apartment suitable for my needs. He listened to what my requirements were, and was very helpful in responding to my questions, giving advice based on his experience and analysis of the real estate market, and sending me appropriate units to consider in the course of my search. He dedicated time and effort to these matters beyond normal working hours, and was essentially available at all times to answer questions or prepare the documents needed for a given unit, including the one I acquired. I highly recommend Stephen for anybody seeking real estate services in Toronto. If you have any additional questions, please call me at the number listed above. Yours sincerely,
Kevin Aiello
Stephen represented my girlfriend and I as we searched for our very first condo together. The level of attention to detail was incredible! We provided him with our needs/wants and he more than delivered by patiently yet efficiently finding us a great unit and building. He is a realtor that cares about his clients and it shows." Thanks for all your help,
Greg
My adult children and I are very grateful that we had the good fortune in choosing Steve. Steve is the quintessential professional who worked tirelessly in our best interests. In the end he secured us a great home and we also gained a great new friend.
Juraj Bohna
As first time buyers (and new residents to the city of Toronto), my wife and I were in desperate need for guidance as we looked to buy a home for our growing family. Stephen Pryce from the BREL team was patient, thoughtful and thoroughly professional. Highly recommend Stephen (and the BREL team) if you're looking for solid and pragmatic advice.
Akshath G.
Stephen Pryce helped guide me through purchasing my first investment property. He was patient and assisted through the whole process from looking for a condo, purchasing and even rules for rent. I would definitely recommend Stephen and his team at BREL.
Tom V